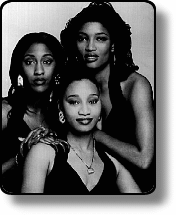 Cheryl
"CoKo" Gamble...the voice behind the name brings out warm emotions in R&B lovers worldwide. Everyone loves her. Once one-third of the multi-platinum female triumvirate SWV, CoKo's powerhouse baby/ girl/ woman vocals have driven consumers to record stores everywhere. Major top charting hits like "Weak", "Right Here/Human Nature", "Use Your Heart", "Rain" and "Sunshine" were all part of the whirlwind that took the industry by storm from 1992 to the present. Fans could not get enough of this woman's sweet, honey-dipped vocals--vocals that have been labeled by critics as the most distinctive of 90's. Now, CoKo has taken things to the next level with the release of her blazing self-titled solo project, which currently has left fans and the media alike begging for more. But who is CoKo? What is she all about?

Born Cheryl Gamble, CoKo was born and raised in the Bronx, New York. An only child, CoKo was raised for the most part single-handedly by her mother Tibba Gamble. Her father was in and out of her life for much of her younger years. Her relationship with her mother however, was and is one of her tightest bonds today. Tibba, who herself is an accomplished singer, reared CoKo in the realm of music from as early as 3 years of age. CoKo was singing everything, from gospel to secular rhythm and blues. A doting mother, Tibba kept a watchful eye on her daughter's career, grooming her to be a star in the future. From performances in talent shows run by Harold Jackson to recording demos of "I Don't Know Why Jesus Loves Me," CoKo was always in the limelight, acquiring many accolades from judges and the crowds along the way. Things changed however when teenaged girlfriends Tamara Johnson and LeAnne Lyons came into the picture. The three girls were already fast friends when their amateur talent show appearances as "Female Edition" transformed into a real-life recording deal with one of the world's leading labels, RCA. Dubbed "Sisters With Voices" by their manager Maureen Singleton, SWV would go on to become one of the world's biggest selling girl group phenomenon of all time.
The first album "It's About Time" had a very modest beginning on the charts. Selling just a couple hundred copies its first few weeks out, the album didn't even register on some charts, and it spent eons on Billboard's Heatseeker list. The debut single "Right Here" fizzled almost immediately, and from all outside appearances "It's About Time" was just another flopping attempt to compete with other major all-girl collectives such as EnVogue, Jade and TLC.
RCA serviced another single and video to the airwaves. When "I'm So Into You" hit the radio, things started to change. It was like nothing ever heard in the R&B/Pop realm. It was just something about that combination of SWV's tight harmonies, cutting-edged beats, and CoKo's "you must love me" gospel-tinged vocals, that drove 500,000-plus fans to stores in the spring of 1993.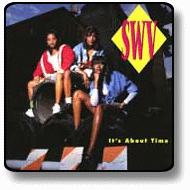 "I'm So Into You" went gold promptly, reaching No.2 on R&B's charts, and No.6 on Pop. Before the single could drop out of Billboard's Hot 100 Top 10, it was joined by yet another hot track "Weak" which would become SWV's first dual No.1 on ALL of the national Charts. Later, "Right Here/Human Nature", "Downtown", "Always On My Mind", and the crowd pleasing collaboration with Wu Tang Clan "Anything" would further solidify SWV as hit makers, that were here to stay. "It's About Time" would go on to sell more than 5 million records worldwide, and would become the No.2 best selling album that year. All of this was achieved on the strength of Cheryl "CoKo" Gamble's voice and SWV's round-the-way girl appeal.
Subsequently the "SWV: The Remixes" was another gold seller, followed by 1996's 2x platinum-plus "New Beginning", 1997's Platinum-plus "Release Some Tension", their acclaimed "A Special Christmas" and 1999's "SWV: Greatest Hits." However, despite these multiplatinum successes, SWV went their separate ways in 1998 due to internal differences. Taj and LeLee went on to pursue other endeavors, and RCA quickly reintroduced a previously offered solo deal to Cheryl, who readily accepted the offer.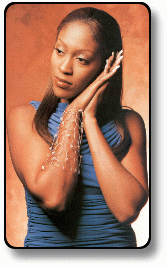 The entertainment industry took a bittersweet attitude towards CoKo's forthcoming solo project. On the one hand, most fans, insiders, and critics were relieved that CoKo would continue to make music, since, in their opinion, she was the epitome of SWV anyway. However, CoKo always defended her girlfriends LeLee and Taj because she really wanted the group to stay together. However, that didn't stop the many haters that emerged from the woodworks, even though CoKo had originally wanted to return to SWV after the "Hot CoKo" run. By April of 1998, nasty rumors circulated throughout the industry saying that CoKo had written an alleged letter to SWV announcing her departure. Then, LeLee stepped forward, and unwittingly added to the negativity, by releasing her version of the breakup via a gossip magazine. Cheryl remained silent and out of the public eye for the duration of the ordeal, only venturing out to tape "Motown Live", her second televised solo performance.
Despite the misunderstandings, RCA and CoKo continued with the recording of the debut solo CD "Hot CoKo" undaunted. On June 14th, 1999 RCA geared up for the much-anticipated August 10th date with the non-commercial radio release of "Sunshine" the lead single from "Hot CoKo". By the summer of 1999, much of the badmouthing had ceased, since Cheryl was now calling and visiting radio stations personally to discuss the breakup, and clearing up the vicious lies devised by the media.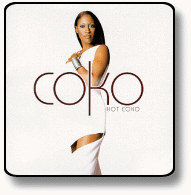 "Sunshine" skyrocketed to the top 5 on the music charts and it exploded overseas in the UK market. Fueled by a state-of-the-art video shot in Hawaii(featuring a cameo from her three year old son Jazz), "Sunshine" was the perfect song for the summer of 1999. It shut the mouths of the haters, while showing off vocal ability that CoKo rarely displayed on SWV's radio hits. Male listeners proposed to their fiancés' on the radio, by singing the track as best they could, while community youth foundations used the jam as a theme song. School and college bands rocked to it, and listener requests made it a track comparable to the Fresh Prince & DJ Jazzy Jeff's mega hit "Summertime" in many US markets. It was just a feel-good, ode to positivity that touched young and old fans.
As "Sunshine" flew up the charts on the strength of airplay alone, RCA released "Hot CoKo" on August 10th, to widespread satisfaction. The follow-up street anthem "Triflin'" further proved that CoKo was on her way to establishing herself as one of the new millennium's leading solo warblers. The LP was the third-best selling title the week of it's release. Reviews from the media gave the LP 4 to 5 stars and A+'s across the board. CoKo began appearing on high profile TV shows. She now had a working promotional tour complete with dancers, back up singers, and a live band. She was getting standing ovations left and right. Posters of "Hot CoKo" were plastered everywhere, while her various websites received an unprecented number of hits from old and newfound internet fans. Guest artists such as EVE, Tyrese, BabyFace and KeVon Edmonds made appearances on this R&B/Hip Hop/Pop album. Featuring tight production by SWV hit maker Brian Alexander Morgan, Rodney Jerkins, Michael Powell and herself, truly supportive SWV fans made sure their CD collection was not devoid of the "Hot CoKo" LP.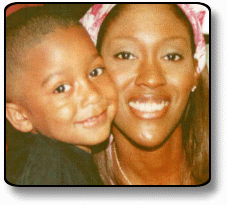 Although many female artists such as Lil' Mo, Gina Thompson, Kameelah of 702, and others opt to fashion themselves after CoKo, she is still the original R&B songbird of the streets. As her next LP hits stores in the first quarter of 2001 she will once again set the record straight. From her early childhood days when Momma Tibba made her clothes from scratch to the multi-platinum run of SWV, CoKo has come a long way. She has remained humble, but confident. She has the chops to succeed in this competitive industry, where most female artists "get over" on pecuniary gains rather than real vocal talent. Of all the stars in the galaxy, her star will outshine the brightest, and we as fans have the pleasure to watch....